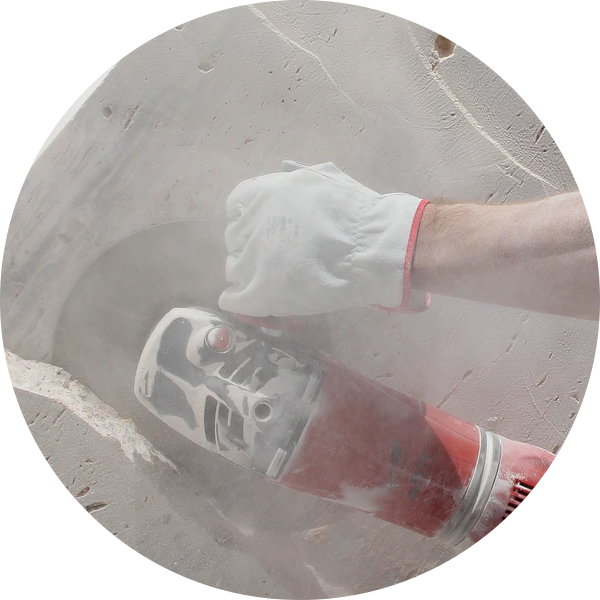 A precision finish naturally.
All our meticulous stonework is undertaken onsite in Craven Arms, under the watchful eye of the team. As well as diamond blade and laser cutting to your template, we provide a full range of professional services including routing, mitring, and adding sink cut outs and recess drainers to your exact specification.
We're frequently asked to match the existing surfaces for kitchen updates and extensions. Our objective is to ensure an identical, seamless result.
"Thank you very much indeed for your excellent service and for being so accommodating with us over our requirements and delays."
Tel: 01588 673 688
If you like what you've seen and would like to find out more, then we'd love to hear from you. Please do give us a call.
We appreciate that every customer is different so whatever your enquiry we'll be happy to have a chat or set up a meeting to discuss your specific requirements in detail. We look forward to hearing from you soon.